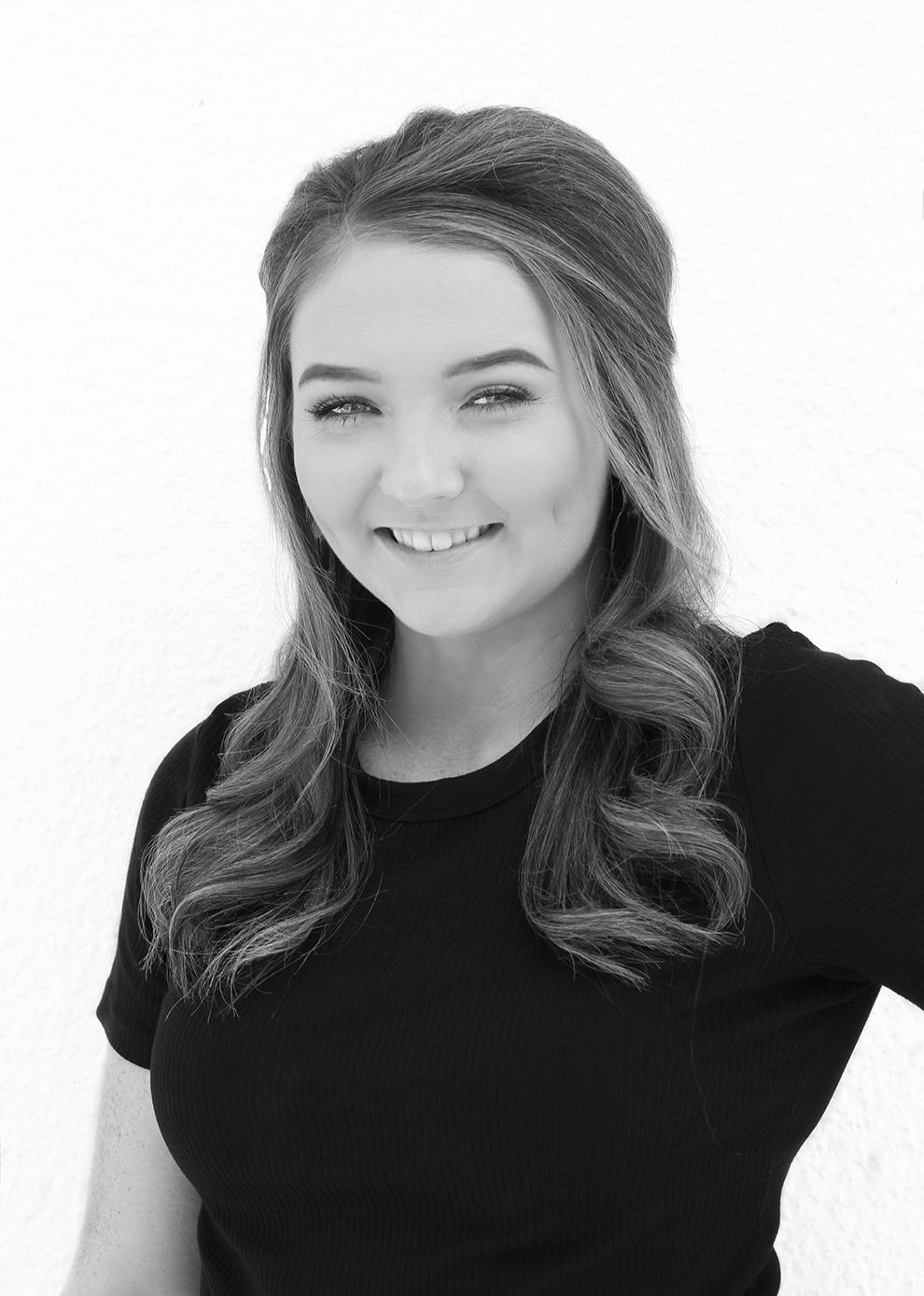 MAKENZIE CONNER
HAIR STYLIST / EXTENSION SPECIALIST / MAKE UP ARTIST
. . . . .Makenzie is a sweet tea drinking, sunshine-loving, cowgirl from Groveland, Florida. After growing up competing in pageants, she knew that being a hairstylist was the career path that she wanted to follow. She graduated from the Tenaj Salon Institute in February of 2020 and was blessed to have the opportunity to join the Michael's team not long after she became active in the industry.
. . . . .Her number one goal is to provide the best experience she possible can for all of her clients. Makenzie specializes in dimensional blonding services, lived-in color, extensions, as well as wedding hair and make up! She also offers hair and makeup services to local pageant girls.
. . . . .A firm believer in the quote, "the best hairdressers never stop learning," continuing education classes are very important to Makenzie. Despite being new to the beauty industry, she is already certified in JZ Styles extensions.
. . . . .With all of that being said, Makenzie would love to get to know you and make your hair dreams come true!
WHO INSPIRES YOU?
. . . . . My mom and dad inspire me the most because they are always standing behind me and supporting me through this crazy life!
DESCRIBE YOURSELF IN ONE WORD:
. . . . . Respectful.
WHO IS YOUR CELEBRITY HAIR ICON?
. . . . . Jessi Ngatikaura!
WHAT IS THE ONE HAIR TOOL THAT YOU CAN'T LIVE WITHOUT?
. . . . . My curling iron for sure!
WHAT'S THE ONE HAIR CARE PRODUCT YOU CAN'T LIVE WITHOUT?
. . . . . By a long shot, any type of root lifter! No one wants flat hair!