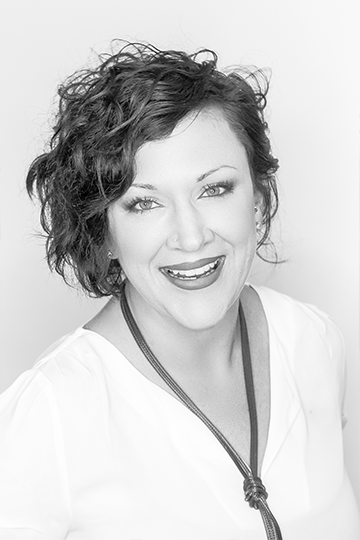 ALICIA D'AIUTO
HAIR STYLIST / MAKEUP ARTIST
. . . . . Alicia D'aiuto has been making people feel beautiful as a professional hair and makeup artist for more than 10 years. Whether you want something dramatic or subtle in hair; color, cuts, style, or makeup, she has an incredible attention to detail when creating any style that is perfectly suited for her clients.
. . . . . She's not only about creating a fabulous look but what also works best for her clients lifestyle. With Alicia's ability to listen to your hair concerns and offer some helpful advice, you will have a style that is manageable in the salon and at home. Her training is not limited to just women; Alicia creates classic and precise detailed cuts for men as well.
. . . . . Alicia graduated from Woody's Hair School in 2008 and has been dedicated to the hair and makeup industry ever since. Within Alicia's dedication to building a solid clientele in the salon, she has also continued education that has expanded her talent and ability to earn creditable experience in television, magazines, hair shows, and wedding events.
HOW LONG HAVE YOU BEEN A STYLIST?
. . . . . 11 years.
DESCRIBE YOURSELF IN ONE WORD.
. . . . . Creative.
WHAT EXCITES YOU THE MOST ABOUT DOING HAIR?
. . . . . Making people feel beautiful.
WHAT SURPRISES YOU THE MOST ABOUT WORKING AS A HAIR STYLIST?
. . . . . The amount of people that have had so many bad haircuts/color.
WHAT'S THE ONE HAIR CARE TOOL YOU CAN'T LIVE WITHOUT?
. . . . . My flatiron.