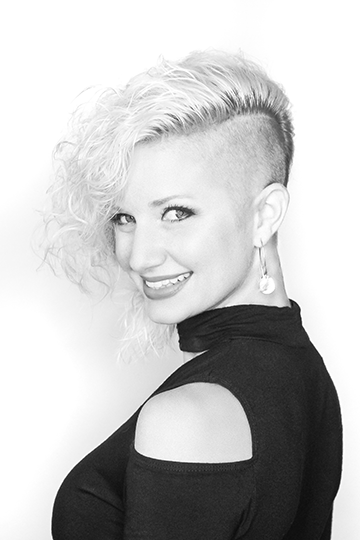 LYDIA HENDERSON
HAIR STYLIST
. . . . .Lydia had the privilege of studying hair at The Salon Professional Academy and has been enjoying her career since 2007. When she found Michael's Couture Salon, she knew she had found her home. Working with people that are like family makes everyday a joy to be apart of. Equally passionate about cutting and coloring, she has an eye for creating a personalized look for each of her clients. She is dedicated to helping her clients maintain healthy and vibrant hair while choosing the right color to enhance their haircut and complexion.
. . . . .Working closely with each individual, she develops an understanding of their lifestyles, personal styles, and expectations they wish to see with their hair. Seeing people happy and confident when they look in the mirror is the most rewarding part of her career and makes her look forward to every day that she gets to spend with them.
HOW LONG HAVE YOU BEEN A STYLIST?
. . . . . Since 2007
DESCRIBE YOURSELF IN ONE WORD.
. . . . . Quirky
HOW WOULD YOU DESCRIBE YOUR PERSONAL STYLE AS A STYLIST?
. . . . . Versatile
WHAT EXCITES YOU THE MOST ABOUT DOING HAIR?
. . . . . Making people feel beautiful and happy.
WHAT IS THE BEST PART OF YOUR JOB?
. . . . . The people I work with.