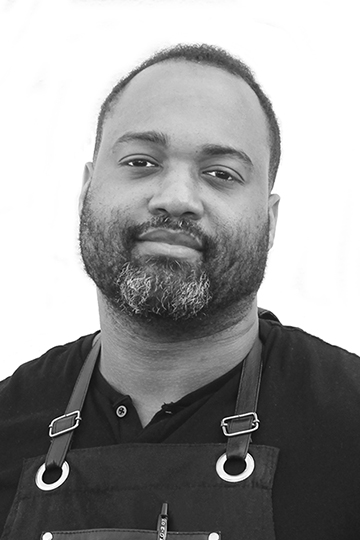 ROD MONTGOMERY
BARBER / HAIR STYLIST
…..What can we say about Rod? He takes pride in giving his clients a great experience. He's always trying to learn a new way of performing the task at hand.
…..While in barbering school he won SkillUSA competition in men's haircuts for the state of Florida among other awards after completing school.
…..He also enjoys long walks on the beach with the sand between his feet and bareback horse back riding while reading poetry.
…..What we are trying to say about this stylist is that even though he is a professional that is always continuously learning more about his craft, is that also there is never a dull moment with him.
HOW LONG HAVE YOU BEEN A STYLIST?
. . . . . 4 1/2 years
DESCRIBE YOURSELF IN ONE WORD.
. . . . . Mysterious
WHO INSPIRES YOU?
. . . . . My family, so I can make a better life for them.
WHAT SERVICE DO YOU ENJOY PROVIDING THE MOST?
. . . . . Hot towel shaves with foils as a close second.
WHAT IS THE BEST PART OF YOUR JOB?
          Being around professionals that push me to the next level.
. . . .