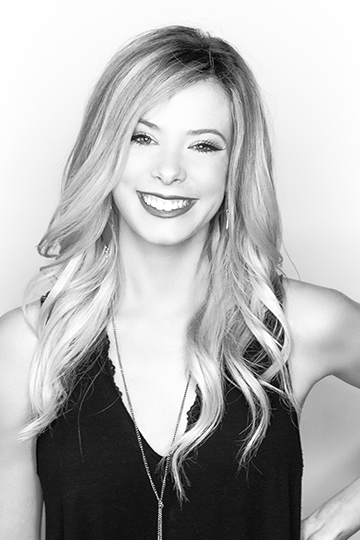 SYDNEY GLENN
HAIR STYLIST
. . . . .After pursuing a bachelor's degree in music, Sydney decided to change directions into the beauty industry. She has always loved doing make-up and hair but it was her father's passion and love for this art form that really ignited her passion for the hair industry. So she graduated from Lake Tech in 2014 and joined the family business and couldn't be happier! She loves cutting, coloring, and styling hair. Every day Sydney strives to grow as a stylist, learning from all of the stylists here at Michael's and through every class she attends. Most recently she traveled to Chicago and learned new techniques from some of the top celebrity stylists in the industry. She always says how blessed she feels to be a part of the Michael's team and that she gets to work with all of these amazing stylists every day.
HOW WOULD YOU DESCRIBE YOUR PERSONAL STYLE AS A STYLIST?
. . . . . Bohemian / Edgy
WHAT EXCITES YOU THE MOST ABOUT DOING HAIR?
. . . . . Making clients feel good and teaching them how to achieve an "in-salon" hairstyle every day!
WHAT IS THE BEST PART OF YOUR JOB?
. . . . . Getting to work with such an amazing crew!
WHAT ARE YOUR BIGGEST HAIR CARE DO'S AND DONT'S?
. . . . . DO – Take the time to find what products work best for your hair. Quality matters!
. . . . . DON'T – use box color….ever!
WHAT'S THE ONE HAIR CARE TOOL YOU CAN'T LIVE WITHOUT?
. . . . . My curling iron.