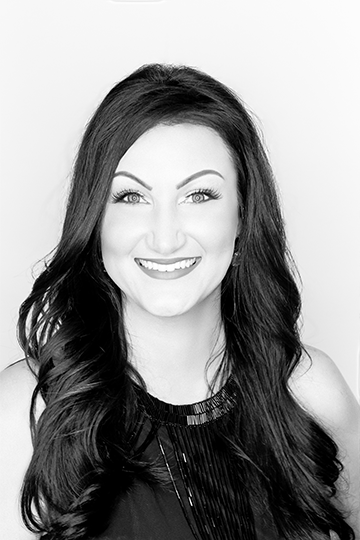 MEGAN SMALT
HAIR STYLIST / MAKEUP ARTIST
. . . . .Growing up being involved in pageants set the fire for Megan's love of hair and makeup. After graduating high school, she attended Florida State University. While in college, she continued to style hair and makeup for pageants.  This ultimately made Megan realize that cosmetology was her niche.
. . . . .In 2013, she graduated from the Aveda Institute of Orlando in Winter Park, Florida. After finishing school she started training at a premiere Aveda Salon in downtown Windermere where I became part of their wedding team and a color specialist. Since becoming a part of the Michaels family, she has found her forever home. She specializes in color, cutting, waxing and special occasion hair and makeup.
WHAT SERVICES DO YOU ENJOY PROVIDING THE MOST?
. . . . . I love coloring and doing wedding hair + makeup, but my secret favorite is waxing!
HOW WOULD YOU DESCRIBE YOUR PERSONAL STYLE AS A STYLIST?
. . . . . Voluminous.
WHAT EXCITES YOU THE MOST ABOUT DOING HAIR?
. . . . . I love a good challenge! Give me a color-correction that takes 7 hours! It's so satisfying when you see your final outcome!
WHAT ARE YOUR BIGGEST HAIR CARE DO'S AND DONT'S?
. . . . . DO – Get a regular trim, it really makes a difference and improves the health of your hair.
. . . . . DON'T – Use drugstore shampoo after paying for a color service. You would be washing your money down the drain!
WHAT'S THE ONE HAIR CARE PRODUCT YOU CAN'T LIVE WITHOUT?
. . . . . Dry Shampoo! This fine-haired girl's best friend!