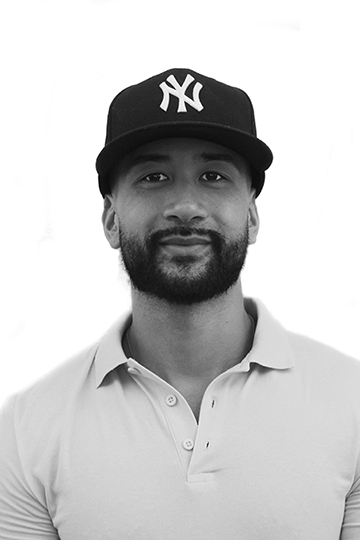 . . . . . Anthony developed a passion for style and setting new trends at a young age. One field that inspired him the most was hair. He fell in love with the craft and began to practice a range of styling techniques. He continued to sharpen his skills as he went through college. Even after graduating from the University of Central Florida, he still found himself drawn to cutting hair.
. . . . . He decided to switch course and dedicate his time and passion into men's grooming. With his strong devotion to fashion and design, Anthony strives to be a lifelong student. He is constantly trying to improve his craft and better hone his skills.
. . . . . Anthony is excited to cultivate community and a cutting-edge approach to style here in Central Florida. 
HOW LONG HAVE YOU BEEN A BARBER?
. . . . . 3 years.
DESCRIBE YOURSELF IN ONE WORD.
. . . . . Motivated
WHAT EXCITES YOU THE MOST ABOUT DOING HAIR?
. . . . . The most exciting aspect about cutting hair is meeting new people. Having the opportunity to learn about my clients different journeys and develop genuine relationship for me is the best part about being a stylist
WHAT SERVICE DO YOU ENJOY PROVIDING THE MOST?
. . . . . My favorite service to provide is the Hot Towel shave. With the hot towel shave I focus on creating an experience that will leave each client feeling refreshed and new. A lot of men tend to just get up and go throughout their daily routine without taking care of themselves. Part of my job is educating my clients on how they can improve their grooming techniques through beard care or a clean shave that will make them stand out and bring out that confidence they have always had.