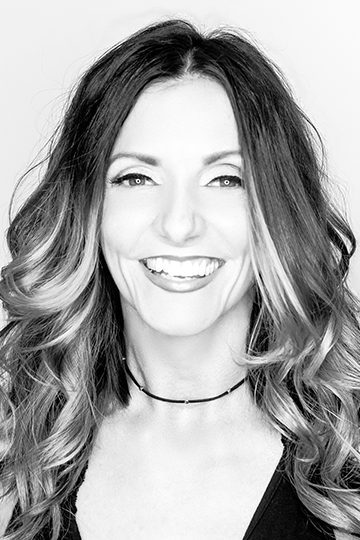 NICOLE CAMPBELL
HAIR STYLIST / EXTENSION SPECIALIST
. . . . . Nicole began her career here at Michaels in 2008. After completing her training at Redken's Salon Professional Academy she continued her training assisting Kim Sovercool [owner] for 6 months.
. . . . . Nicole has excelled in the art of applying extensions and has traveled over the country to learn Balayage/ color techniques. Staying up to date with applying new techniques to better serve her clients. She is always excited to meet new clients and would love to meet your salon needs.
Nicole is often booked up 2+ weeks out. Please be aware when scheduling an appointment that there may be a wait — especially for longer appointments such as those for color or extensions — but we will do our best to accommodate.
HOW LONG HAVE YOU BEEN A STYLIST?
. . . . . Since 2007.
WHAT SERVICE DO YOU ENJOY PROVIDING THE MOST?
. . . . . Extensions.
WHAT EXCITES YOU THE MOST ABOUT DOING HAIR?
. . . . . Making people feel good about themselves.
WHOSE HAIR WOULD YOU LIKE TO WORK ON?
. . . . . Yours!
WHAT IS THE MOST MEMORABLE MOMENT YOU'VE HAD WHILE DOING HAIR?
. . . . . Having to shave a woman's head due to having breast cancer treatments while her family stood around her holding hands. Beautiful!
WHICH HAIRSTYLES DO YOU TEND TO DO MOST OFTEN?
. . . . . Textured bobs and long layers.
WHAT TIPS DO YOU HAVE FOR ASPIRING STYLISTS?
. . . . . Do what you love to do and the rest will follow!