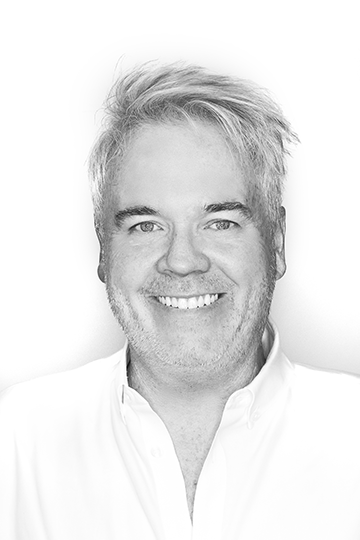 ROBERT GLENN
OWNER / HAIR STYLIST
. . . . .Robert will tell you his career started at 15 when one of his best friends got a bad haircut. He had watched stylists cut his hair and being a 15 year old "know it all" he knew he could fix it, and did. From there Robert cut and styled friends' hair throughout high school. In 1986, he attended cosmetology school in Tampa and afterwards worked in various salons in Tampa and Orlando. It wasn't until Robert ended up in the great city of Leesburg where he really grew as a stylist. He began working in a great salon that had a strong commitment to education. Currently, he is a partner in that very same salon. Robert loves all aspects of coloring and cutting hair.
. . . . .His interests outside of the salon don't stray far from his work inside, he loves to design and create almost anything. He considers his biggest career achievement to be keeping Michael's mission true to what it started out as…. having the best team of stylists who are committed to education and excellence.
WHAT IS THE CRAZIEST SERVICE YOU HAVE BEEN ASKED TO DO AS A STYLIST?
. . . . . A "3-layered" haircut.
HOW DO YOU DECIDE WHAT TO DO FOR AN INDECISIVE CLIENT?
. . . . . Question, question, question, suggest… then question again.
WHAT EXCITES YOU THE MOST ABOUT DOING HAIR?
. . . . . Giving clients a "good hair day." You always feel good when your hair looks good.
WHAT IS THE BEST PART OF YOUR JOB?
. . . . . The relationships created with my clientele.
WHAT IS THE ONE HAIR CARE PRODUCT YOU CAN'T LIVE WITHOUT?
. . . . . Frenzy by Sexy Hair Concepts