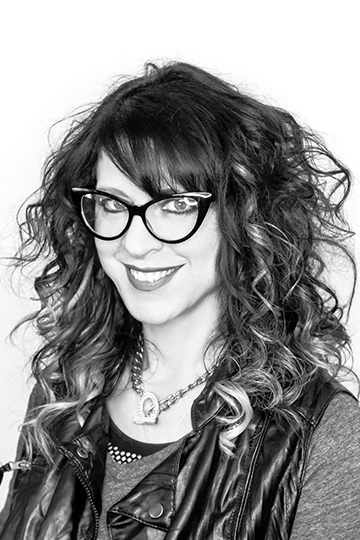 KRISTA SPAGNOLA
HAIR STYLIST

. . . . . She worked with Paul Mitchell as an Educator for a 2 year time-frame, and this took her career to a new level, as well as a new gift set in every genre of hair cutting.
. . . . . Michael's Couture Salon has been Krista's "home away from home" for the past 16 years! Krista enjoys teaching and educating her guests with the new and innovative looks, giving styling tips, product knowledge, and offering haircuts that compliment face shape.
. . . . . Training on 5th Avenue in New York and visiting Chicago are just a couple places among many that she has traveled with Michael's Couture Salon to keep up with continuing education. Krista is upbeat, and is great at client consultation, desiring to meet her guest's needs.
. . . . . Krista's greatest passion is to make her guests feel as good on the inside as they do on the outside. When Krista isn't at the salon she is spending time with her family, and with her church as an associate pastor.
HOW LONG HAVE YOU BEEN A STYLIST?
. . . . . 18 years.
WHO IS YOUR CELEBRITY HAIR ICON?
. . . . . Michael O'Rourke
WHAT WAS YOUR FIRST JOB IN THE INDUSTRY?
. . . . . Right here. I started out as a Shampoo girl at Michael's.
WHAT IS THE BEST PART ABOUT YOUR JOB?
. . . . . Making people feel good about themselves.
WHAT TIPS DO YOU HAVE FOR ASPIRING STYLISTS?
. . . . . Never stop ongoing education. It's a journey, not a destination.