. . . . . .Master the art of light with this blendable and buildable contouring palette, available in fair-to-light or medium-to-dark, and comes in a sleek matte finish.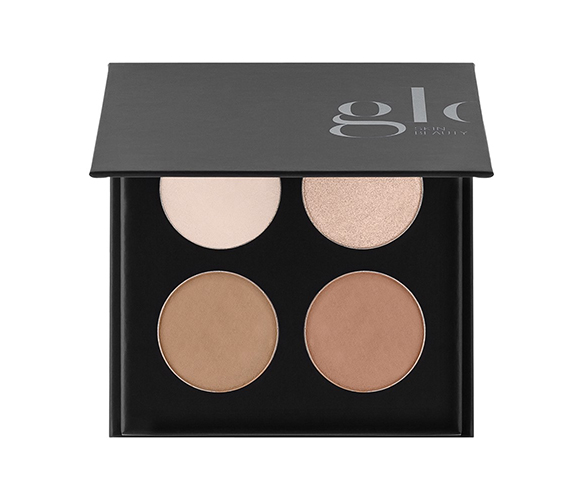 . . . . . .This contour kit contains 4 power shades to enhance features and create dimensions. There is a highlight shade for highlighting the high points of your face and under your eyes, plus a shimmer highlight to add a luminous glow to highlight cheekbones and anywhere else you desire. Contour 1 is a cool tone that adds that perfect chiseled look, and contour 2 offers a warmer contour shade that helps bronze up your look.
. . . . . .Inside, you will find a face chart that illustrates and informs you on the best ways to apply each shade and where to apply them. Great for those who need a visual aid to help the application process! The formulation of this contour kit is smooth and doesn't feel chalky at all. All 4 shades are easy to blend, so even beginners will feel like pro's with this palette.

. . . . . .Along with the release of the contour kit, Glo Skin Beauty introduced a new highlight/contour brush that is the perfect compliment to anyone wanting to achieve the perfect contoured face. While one end of the brush is for contouring, the other is for highlighting.