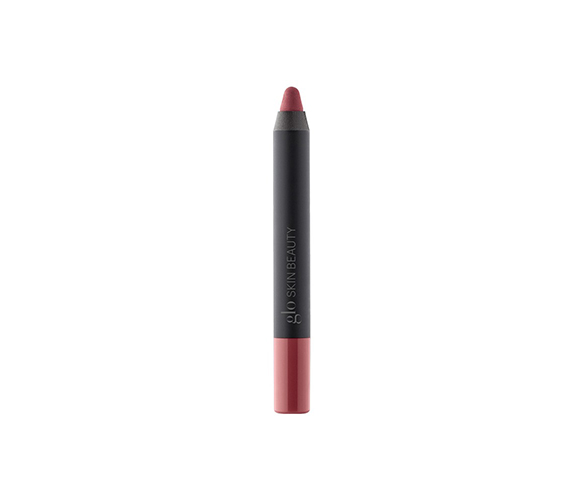 . . . . . The Suede Matte Crayon from GloSkinBeauty is enriched with antioxidant protection and conditioning ingredients that include Vitamin C, Vitamin E, Mango Seed Oil and Shea Butter. These ingredients help protect your lips from the environmental stress and premature lines on and around your lips.
. . . . . Long lasting and highly pigmented, the Suede Matte Crayon offers convenience, precision, and protection all in one. One of the greatest highlights is that it comes with a built-in sharpener to always keep your application precise. And with it's velvety-smooth finish and 8-hour wear, this crayon has redefined the matte lip.
Today the Suede Matte Crayon is offered in 7 different shades.
Bombshell
Crimson
Demure
Monogram
Rumor
Sorbet
Trademark